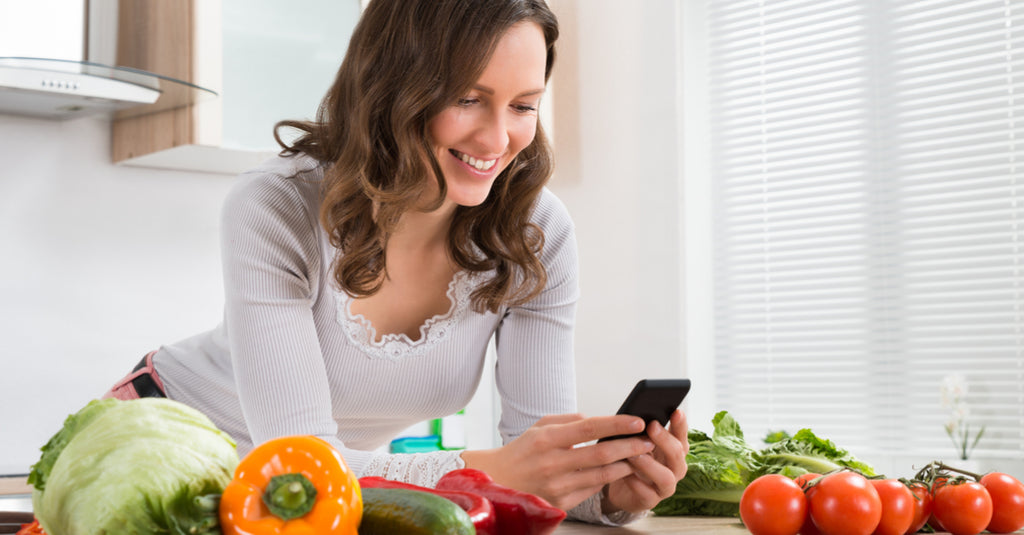 Doing something in a different way than you're used to is never easy, but when we're talking about eating habits, that's an understatement. Changing your eating habits is very, very hard... so, if you're trying to make healthier choices and eat better, you're gonna want all the help that you can get.
The first thing you'll want to get your hands in is options. When we're not used to eating healthy, every time we get hungry we'll think of unhealthy things to eat. To counter this, you must have easy access to healthier options than those your brain comes up with, and that means having recipe apps. Perhaps in the past it meant recipe books or recipe magazines, but today we're closer to our phones than to any of this, so yeah, recipe apps.
Whole Foods is known for caring about health and diet. It's a brand that seems to be specifically interested in what we eat, so they generate great content regarding health and recipes. Regardless of whether you buy things at Whole Foods or not, use their content to your advantage. It's there for everybody and it's free.
Nutritional facts are included for each recipe and their recipe data base is organized in such away that allows you to search for special diets, including fat-free, high-fiber, low-fat, or sugar-conscious. It also includes categories for dairy-free and gluten-free recipes.
It has a very nice selection of recipes with great pictures to illustrate the end result and motivate you to cook.
SparkPeople.com was a popular diet and calorie-tracking website. The same people that came up with that came up with the HealthyRecipes app, aiming basically towards the same goal: helping you lose weight.
The thing with the HealthyRecipes app is that it's more of a community than just an app, since the recipes it features are user submitted, each with detailed nutritional information. The app lets you search for specific low-fat or low-carb recipes.

I know what you're thinking, "Google Now is not a recipe app!" you say, you scream, you plead, you claim, but hold your horses. Google Now features lots of cards and among them is one that recommends recipes for you. It's based on your searches, so if you search for healthy food using google, it will learn that that's what you want and thus, it will recommend healthy recipes for you. Thread carefully; if you look for unhealthy food, the same thing will happen!
So now you know. Google won't necessarily recommend healthy recipes for you, but if you behave and search for good things, it will.
It also lets you update your dietary preferences in case you want to change them, so that's another way to get healthy recipes out of it.
Once you've been at this for a while, recipes won't be enough for you. You'll be cooking and realizing that your ingredients aren't always the freshest and you'll want more, because we always do. You'll want more out of your buying habits and you'll want more out of your cooking. Well, harvest is here to help.
Harvest lets you know which things are in season, so that you look for ingredients that are going to be cheaper and fresher. This can only improve your dietary habits. Perhaps you've thought about it before at the supermarket, but you just don't know what each season sprouts. Harvest is great that way.
Unfortunately, it's only available for iOS.
Fooducate is an important step towards your foodependence (food independence). Most people start out a diet someone gave them, a program, if you will, but you can't keep that up forever, can you? Maybe some can, but for others that don't want to follow a specific program but instead just wish to eat healthier, there's fooducate.
Fooducate is an app designed to educate you on what eating healthy is all about, so that you can fly on your own and make conscious decisions about what you want to eat. It's a great app that shares important knowledge about nutrition.
This isn't a recipe app. It's something else. This app means better choices. This app means freedom.
And so our list comes to an end. Bitter, sweet, salty, acid, the whole palate! Our list leaves no flavor behind! Anyways, that was it, we hope you liked it. Let us know if there's an app that you think belongs here but isn't, we love hearing from you!