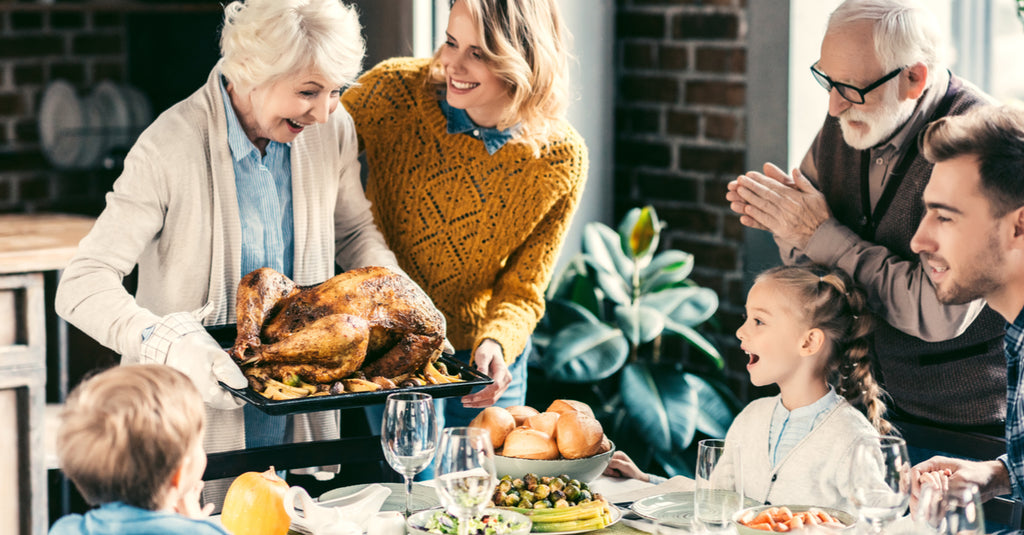 Thanksgiving is just around the corner and yes, you could do the usual and completely freak out just before it happens as you hastily prepare everything you need for this very special dinner, but there's another way.
Success lies in preparation. If you still don't have your turkey...
1. GET YOUR TURKEY NOW
Granted, that is ham, not turkey, and that is Christmas, not Thanksgiving, but do you really want to risk it? If your turkey isn't in your freezer right now stop reading this and go get it. We'll be here when you get back, the turkey might not.
Are you back already? That was fast. You're good.
Consider all the things that you might need. If you're getting a cranberry can, those can become pretty scarce these days. Some people think it's criminal to use the can but, we're not here to judge... Get whatever you need that is considered to be specifically for Thanksgiving dinner that you know most people also use.
2. Make a list
In order to properly prepare for Thanksgiving dinner, you have to know what dishes you're going to put on the table. "But it's the same every year!" you claim. Is it? Is it?!
Sides can vary. And even if it is absolutely the same as last year, you need a list. A list helps you sort things out. A list lets you categorize.
"Categorize?" you ask. Yes. Categorizing helps when you're laying out how it is you want things to pan out. In fact, that's the whole purpose of the list, which brings us to our next point.
3. Categorization
You have your list and you're looking at it. There are things that you can do beforehand in preparation for each dish, and things that need to be done that day. Expand your list, now it's not about dishes but about processes. Separate things in those two categories: things that can be done beforehand and things that need to be done that day.
Good, we're proud of you. You're well on your way.
4. Make a Plan
So now you know what you can do beforehand. Leave only what you really need to do that day for that day, and do everything else throughout the week.
Give yourself 4 days: Sunday, Monday, Tuesday, and Wednesday. Those days are for preparation. You do a little bit each day and if something goes wrong (let's hope not), there's time to make up for it.
5. Rejoice!