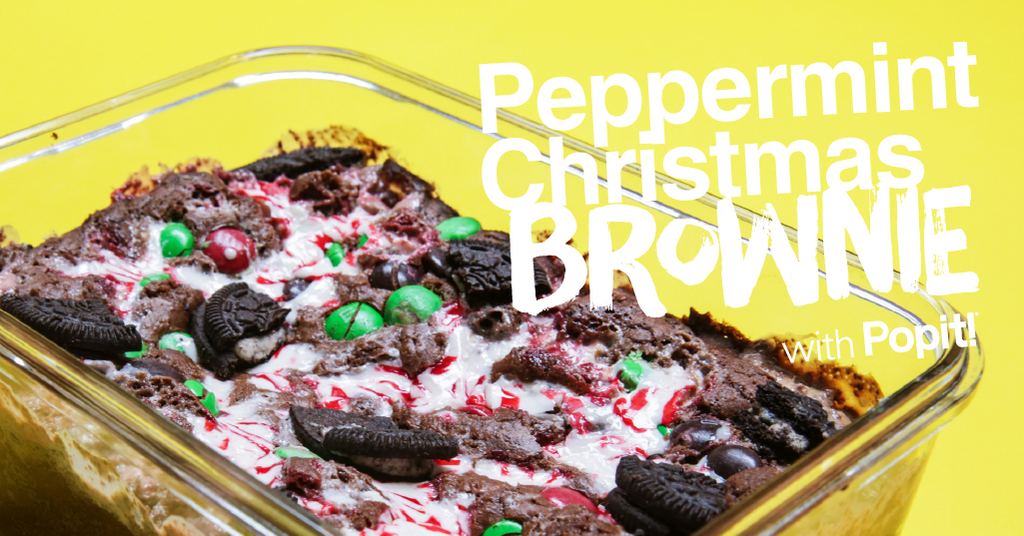 Prep Time: 15 min
Total Time: 40 min
Celebrate this Holiday with a cool new twist on a classic brownie recipe!
Ingredients:
1 Box Brownie Mix
2 Eggs
1/2 Bar Butter
1 teaspoon Oil
Handful Peppermint Candy
Oreo Cookies
M&M's
Add the eggs, butter, and oil to the brownie mix and... mix. Place some peppermint candy in a plastic bag and crush them. Put some cracked oreo cookies in a glass Popit! container. Put a layer of brownie mix over the cracked Oreo cookies and place some more on top of that brownie mix. Put some M&M's and the crushed peppermint candy on top of everything with some crushed Oreos as well. Bake at 302°F for 25 minutes, and you're set. Enjoy!