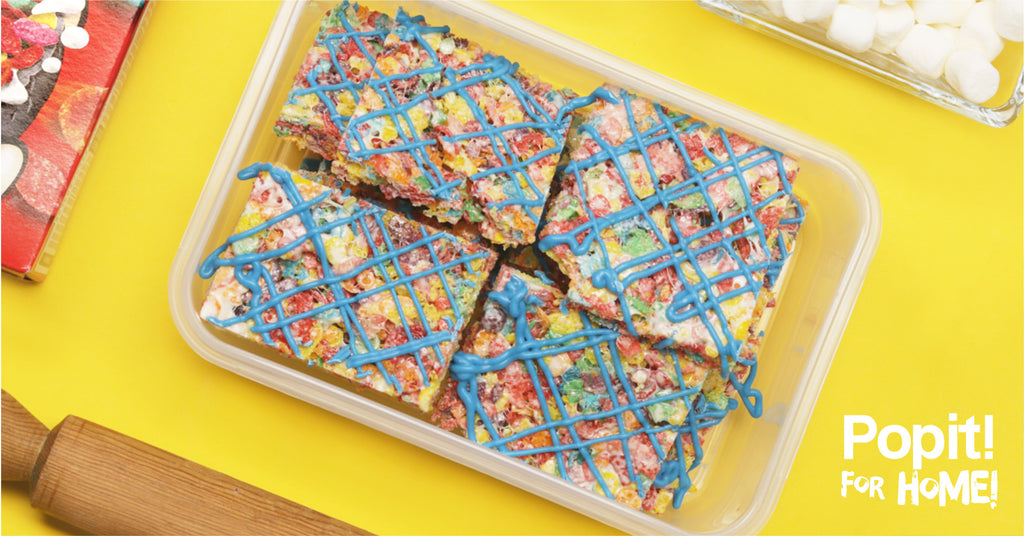 Prep time: 7 min
Total time: 1 hr 7 min
Make this delicious cereal treat to give and old classic a colorful twist!
Ingredients:
2 cups Fruity Pebbles
2 cups Marshmallows
2 tbsp Butter
1/2 cup Chocolate Chips
Melt the marshmallows along with the butter. Add the cereal to the mix and, with the help of a rolling pin spread it on a tray. Store in freezer until cold. Melt the chocolate chips and use them as frosting.
Tip: To make better use of the melted chocolate, put it in a bag and push it to a corner of the bag. Cut the corner of the bag and squeeze whenever you want chocolate to come out.